The Terrace
International Buffet Restaurant
Our all-day hotel dining restaurant, The Terrace, is The Westin Tokyo's casual open-kitchen restaurant offering a premium buffet selection of international dishes for every meal. Beloved for its breakfast, lunch, and dinner buffet, monthly themed buffet fairs, and dessert spread, The Terrace is enjoyed by locals as well as visiting guests.
While the restaurant boasts a versatile á la carte menu, The Terrace's most popular choice is its inimitable buffet, offering cuisines ranging from Italian, Austrian, and Singaporean as well as special delights for Christmas, New Year, and Thanksgiving. The hotel's breakfast buffet offers you a variety of choices to kick start your day while the luscious dessert buffets feature a myriad of artisanal cakes, flavorful ice cream, and of course, freshly brewed tea and coffee.
With an airy, sunlit atmosphere, the welcoming space is located on our first-floor Lobby level and features a patio where guests can dine outdoors. Our breakfast buffet is made more refreshing with the morning spent outside, our lunch buffet is made even more enjoyable under a parasol with a view of the verdant garden, and our buffet dinner more charming as you are greeted by the evening breeze.
The Terrace is a large venue and able to accommodate large groups, while our private dining room seats up to 10 persons.
Latin America Buffet
May 8 (Sat), 2017 - May 31 (Wed), 2017
The Terrace's bufffet is an exciting exhibition of delicious food from across the world, focusing on different areas of the world each month. This spring, The Terrace's bufffet takes you on an extensive journey of tastes starting from Greece in February, then to Austria in March, and to the Mediterranean countries in April before arriving at South America in May.
Lunch Buffet
- Time
Weekdays: 11:30 AM - 2:30 PM
Weekends & National Holidays: 12:00 PM - 1:45 PM / 2:15 PM - 4:00 PM
- Price
Weekdays
Adult: JPY 4,300
Child (Ages 4- 12): JPY 2,200
Weekend & National Holidays
Adult JPY 5,100
Child (Ages 4- 12): JPY2,200
Dinner Buffet
- Time
6:00 PM - 9:30 PM
- Price
Weekdays
Adult: JPY 5,800
Child (Ages 4 - 12): JPY 3,000
Weekends & National Holidys
Adult JPY 7,100
Child (Ages 4 - 12): JPY 3,600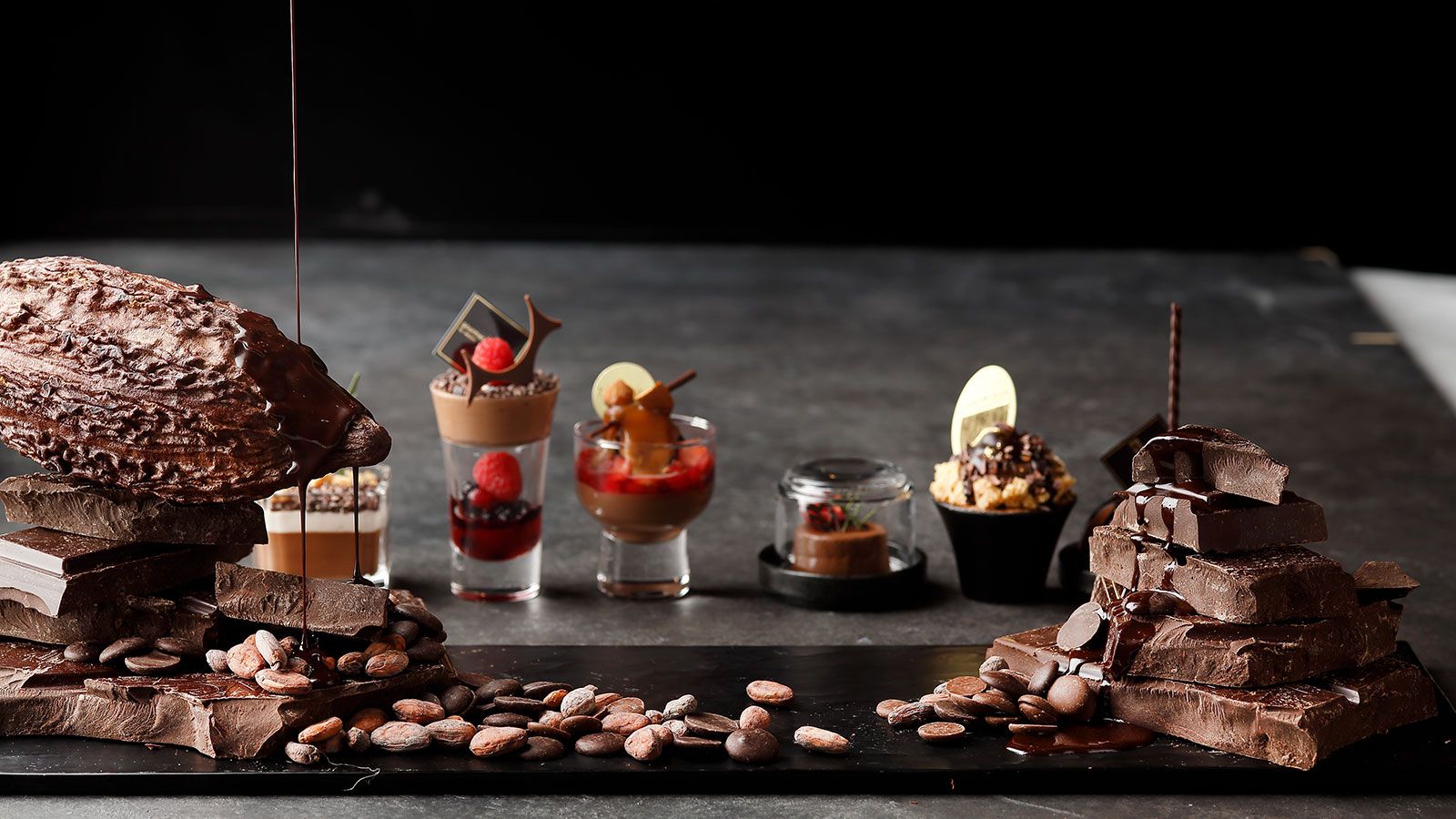 Worldwide Chocolate Dessert Buffet - Chapter One -
May 1 (Mon), 2017 - June 30 (Fri), 2017
The Terrace invites you to treat yourself to this collection of 30+ delightful chocolate desserts created useing different types of chocolate from around the globe.


- Time
Weekdays only - 3:00 PM - 5:00 PM
- Price
Adult: JPY 3,700
Child (Ages 4 - 12): JPY 1,850