buffet, dessert buffet,all day dining,the westin tokyo,ebisu,tokyo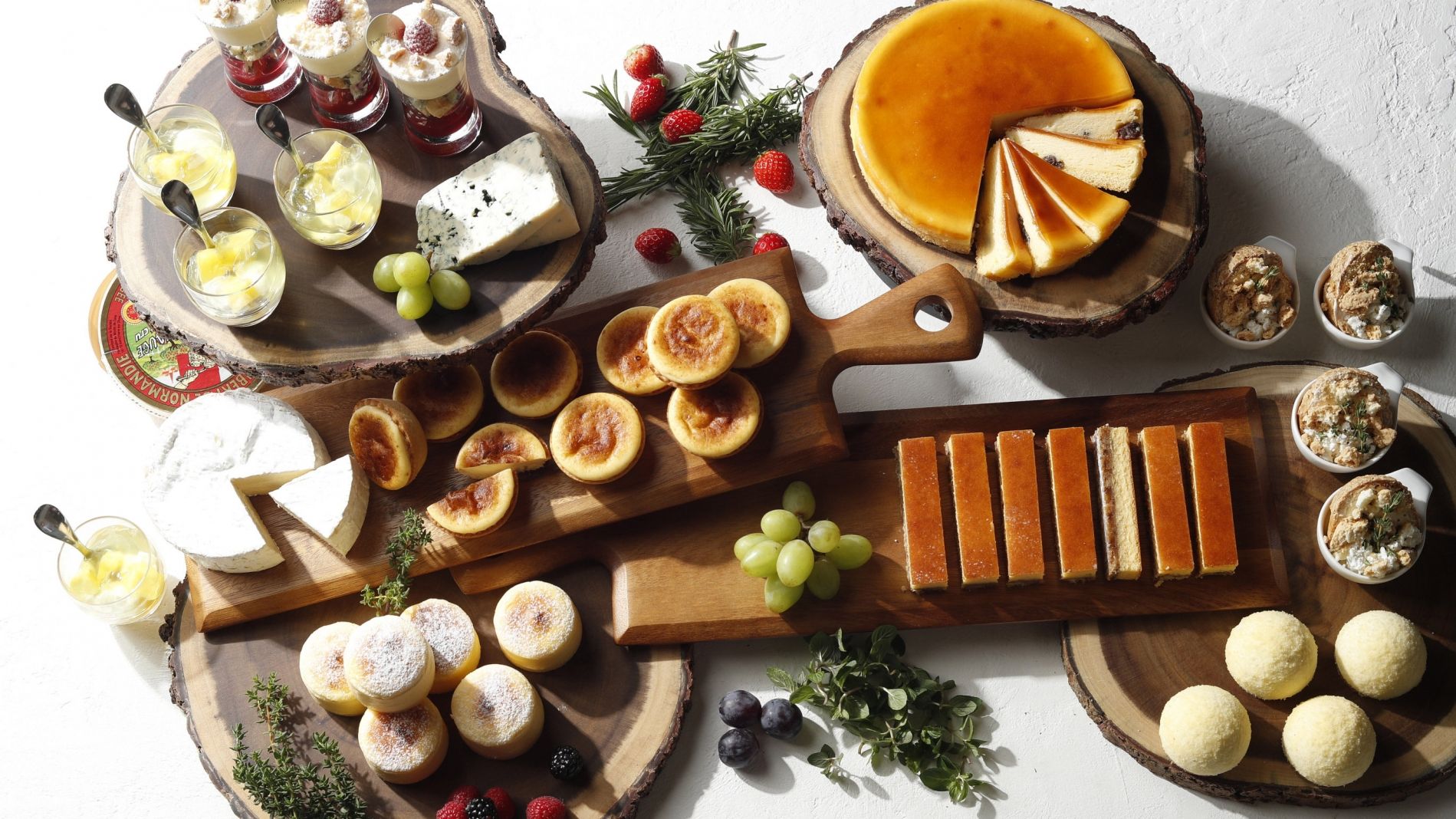 buffet, dessert buffet,all day dining,the westin tokyo,ebisu,tokyo
buffet, dessert buffet,all day dining,the westin tokyo,ebisu,tokyo
buffet, dessert buffet,all day dining,the westin tokyo,ebisu,tokyo
The Terrace
International Buffet Restaurant
Our all-day hotel dining restaurant, The Terrace, is The Westin Tokyo's casual open-kitchen restaurant offering a premium buffet selection of international dishes for every meal. Beloved for its breakfast, lunch, and dinner buffet, monthly themed buffet fairs, and dessert spread, The Terrace is enjoyed by locals as well as visiting guests.
Breakfast, Lunch & Dinner
Tel: +81-3-5423-7778
While the restaurant boasts a versatile á la carte menu, The Terrace's most popular choice is its inimitable buffet, offering cuisines ranging from Italian, Austrian, and Singaporean as well as special delights for Christmas, New Year, and Thanksgiving. The hotel's breakfast buffet offers you a variety of choices to kick start your day while the luscious dessert buffets feature a myriad of artisanal cakes, flavorful ice cream, and of course, freshly brewed tea and coffee.
With an airy, sunlit atmosphere, the welcoming space is located on our first-floor Lobby level and features a patio where guests can dine outdoors. Our breakfast buffet is made more refreshing with the morning spent outside, our lunch buffet is made even more enjoyable under a parasol with a view of the verdant garden, and our buffet dinner more charming as you are greeted by the evening breeze.
The Terrace's bu­ffet is an exciting exhibition of delicious food from across the world, focusing on diff­erent areas of the world each month. This spring, our buff­et takes you on an extensive journey of tastes starting from Greece in February, then to Austria in March, and to the Mediterranean countries in April before arriving at South America in May.
The Terrace is a large venue and able to accommodate large groups, while our private dining room seats up to 10 persons. Smoking is permitted in the private room only.
SUMMER GRAND BUFFET
Aug 1, 2018 (Wed) - Aug 31, 2018 (Fri)
An appetizing buffet feast at The Terrace featuring colorful summer delights specially prepared by hotel chefs including Souvlaki, the popular Greek skewer with lamb and vegetables, refreshing Spanish gazpacho soup, smoky barbeques and more.
■Lunch Buffet
Weekdays 11:30~14:30
Adult 4,300 JPY Child 2,200 JPY
Weekends & Holidays
12:00~13:45 or 14:15~16:00
Adult 5,100 JPY Child 2,200 JPY
■Dinner Buffet
Weekdays 18:00~21:30
Adult 5,800 JPY Child 3,000 JPY
Weekends & Holidays 17:00~21:30
Adult 7,100 JPY Child 3,600 JPY
AROUND THE WORLD WITH SUMMER DESSERTS
Aug 1, 2018 (Wed) - Aug 31, 2018 (Fri)
Our gorgeous collection of summer desserts will put you in an exciting vacation mood – spend a wonderful afternoon with colorful tropical desserts made with fresh exotic fruits, or savor some of the world's timeless classics for those who prefers traditional flavors.
■Time
15:00~17:00 (weekdays only)
■Price
Adult: 3,900 JPY
Child (4 - 12 years old): 1,950 JPY
THE TERRACE'S GRAND BUFFET
Dazzling buffet full of taste and excitemenmt
A diverse line-up of more than 50 international dishes from appetizers to desserts, all having refined hotel-made quality and taste without exception. The entertaining performance by The Terrace's chefs adds even more to this fantastic buffet
■Time
Lunch Buffet -
Weekdays: 11:30-14:30
Weekend & Holidays:
12:30-13:45 or 14:15-16:00
Dinner Buffet -
Weekdays: 18:00-21:30
Weekend & Holidays: 17:00-21:30
■Price
Lunch Buffet -
Weekdays:
Adult 4,300 JPY / Child 2,200 JPY
Weekends & Holidays:
Adult 5,100 JPY / Child 2,200 JPY

Dinner Buffet -
Weekdays:
Adult 5,800 JPY / Child 3,000 JPY
Weekends & Holidays:
Adult 7,100 JPY / Child 3,600 JPY
*Child price applies to child between 4 to 12 years old